GET FREE BRAND AUDIT REPORT FOR YOUR BUSINESS
Social Media Optimization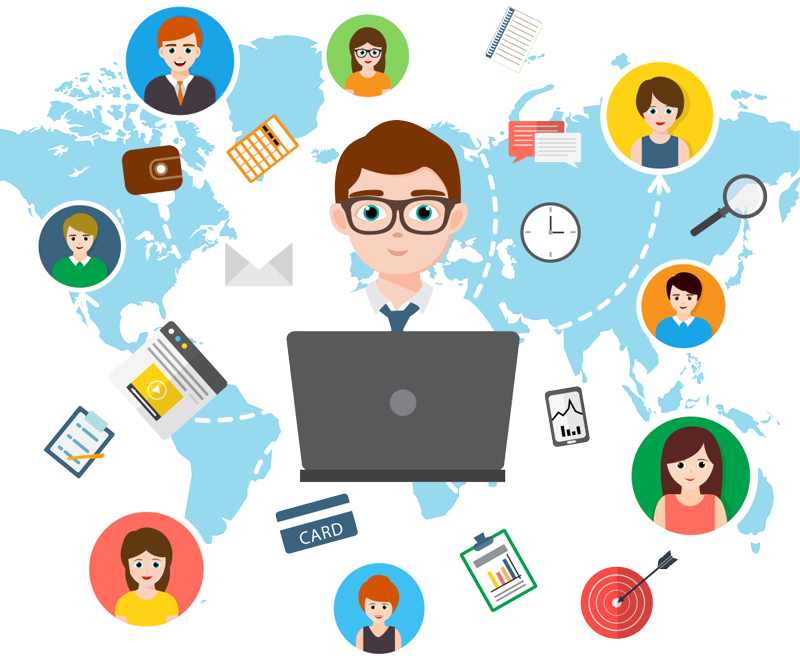 With half the Earth's population on social media channels like Facebook and Instagram, businesses are increasingly utilizing these avenues to grow their business. How do you ensure that your company makes its presence felt in an overcrowded platform? Simple, you need to ensure expert social media optimization (SMO) from our experts at SEO Pride.
Our digital marketing experts understand the formidable revenue generation prowess of social media. Hence, we craft targeted SMO campaigns meant exclusively for your target audience. Our reseller packages and whitelabel SMO outsourcing ensures that you can deliver outstanding SMO campaigns for your customers with incredible results.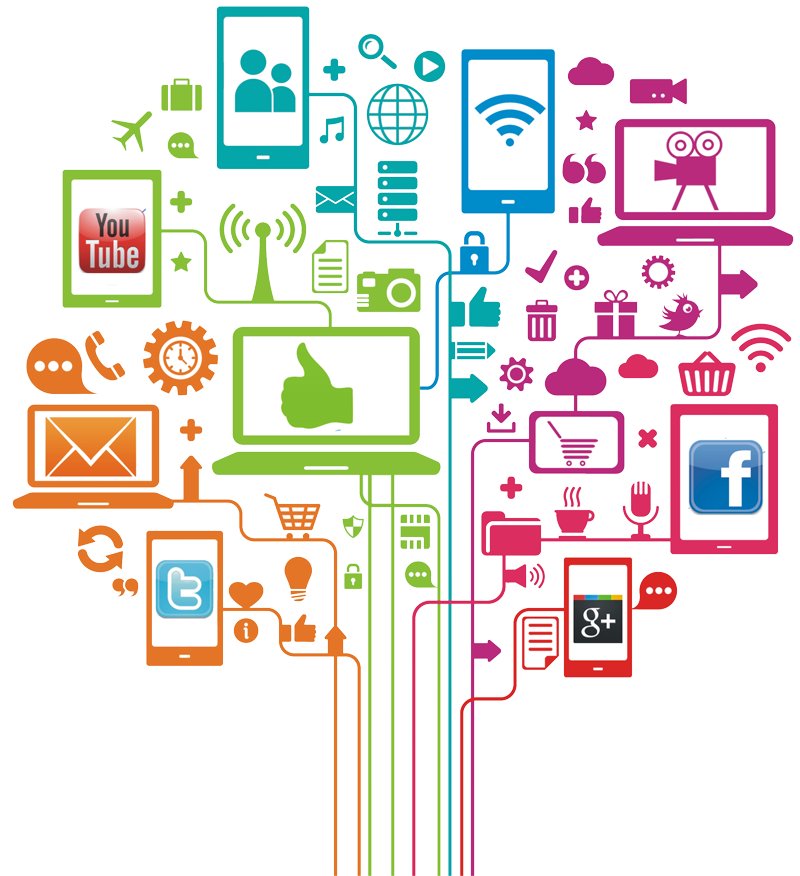 Gain amazing traction in boosting online visibility.
Our SMO campaigns allows you to reach a wider pool of people in an efficient manner. We utilize social media and make it an inexpensive and effective way to communicate with people in order to build credibility and trust. An overwhelming majority of marketers in most of the studies state that social media is an important area of focus and its importance has become more pronounced in recent times. Are you ready to extract maximum yields from this avenue?
Our SMO experts are adept at harnessing the positive points from various social media channels and focus on those channels where your target audience is likely to be present. Our tactics for social interactions are known to deliver exemplary outcomes in the form of instant connection with the brand and better degree of engagement – hallmarks of likely successful conversion.
Be it Facebook optimization or LinkedIn management, our SMO strategies are built and deployed to improve the lead generation potential of your brand. With such tactics, social media emerges as a viable channel to increase brand awareness and cement the trust level.
What do we offer as a part of our SMO competencies?
Right from increased brand awareness to exemplary customer service, a host of benefits await the company that does social media optimization right. And SEO Pride can help you achieve these vital KRAs with its SMO expertise.
We carve out a suitable social media strategy aligned with your business objective. We focus only on those platforms where a majority of your audience will be present. We improve the degree of buzz your brand enjoys on social media platforms. This way, there is a sustained interest in your business. The customer will gravitate towards your brand instead of your competitors. Stay up to date with the current trends that influence user behavior with tactical social media strategy.
We help your brand to stay in touch with your audience with quality content and timely responses to brand mentions over social media platforms. This way, making a sale to an actively engaged audience becomes easier. Aa s result, our SMO expertise helps augment your bottom lines. 
People want to be shared and listened to. We make sure that their voices on social media are heard and responded to. As a result, the social media users are happy, and their connections see the exemplary level of customer service you deliver. This USP increases the reach of the brand to many more people thanks to social media platforms.
With direct engagement on your brand's behalf, we ensure that the prospective leads go one step further towards a successful conversion. Our regular interaction with active social media users helps convert a major portion of traffic to your company's active leads. With curated content, the prospects remain hooked to the brand message. As a result, they recall your brand first when they are ready to make a purchase decision.
Our SMO strategy is a blend of coordinated efforts that affect your brand visibility on various social media platforms like Facebook, Twitter, LinkedIn, Pinterest, and Instagram. This trial of correlated efforts on multiple social media channels is the key to maximizing social media audience engagement. Since our strategy focuses on a common business goal, we are able to align the various, everyday social media activities to help you successfully achieve the business goal. 
Social media management is a time-intensive task best left to the experts. At SEO Pride, we offer exceptional outcomes in social media strategy. Use the platform in a tactical way to deliver marketing messages in a subtle yet engrossing way. We help you leverage social media as the ideal sales enhancement platform to help you acquire more customers and improve your business growth.
Why choose SEO Pride for SMO services ?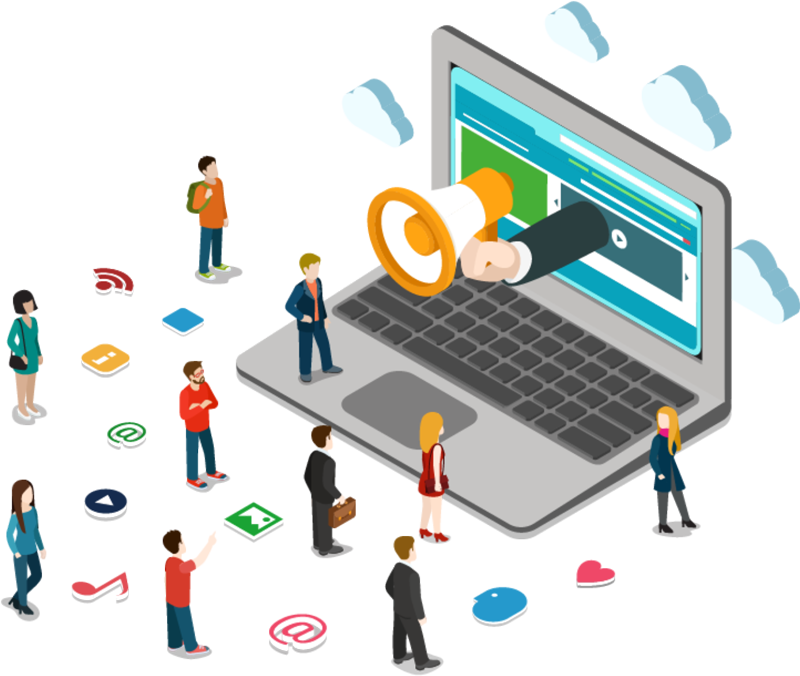 Why pay attention to social media optimization.
When your brand interacts the right way on social media, it gets the below advantages.
You get to increase your brand's reach to the maximum number of people and target a diverse selection of the web users' community.
With continued interaction, you are able to create a sense of reliability which improves the level of engagement.
The open platform shows how responsive or empathic you are to customer concerns or queries. This is the best word of mouth referral that can drive tremendous boost in site traffic with your positive attitude to serving customers.

Mike George
There are so many things to keep up with running an online marketing business. It is a luxury to have a company like SEO Pride that we can handle our…

Gonzalo Nunez
My name is Gonzalo Nunez, I am a destination wedding photographer. I run my business from Mexico, but the main screen for showcase my art is my webpage. All my…

Mark Engwirda
Using SEO Pride our website has gone from a page rank of PR0 to a PR3 in just 6 weeks on a challenging budget. They not only delivered this in…

Jonathan
Digital ID have used SEO Pride for several years and have seen a large increase in visitors and quality of traffic. Ishan provides regular detailed reports and his advice is…

Ivan S.
There are several agencies / link builders I've worked with, however Ishan is my number one choice. He has helped me, and my good friend in a very competitive field,…

Drew
We've worked with SEO Pride for quite a while now, and we couldn't be happier. Assignments are always completed in a timely manner, and are delivered with the quality that…

Iain
Ishan and his team at SEO Pride have supported our search engine optimisation services with reliable and effective Link Building and Social Media Campaigns. I would not hesitate to recommend…

Ian
SEO Pride has consistently delivered for my company and we have now been working with him for 1 year. Ishan breaks the mould of most people doing what he does,…

Marc Mantel
SEO Pride has been an important part of our Search Engine Optimization Program. They have extensive knowledge of the process and their customer service is outstanding. It has been a…

Mike George
There are so many things to keep up with running an online marketing business. It is a luxury to have a company like SEO Pride that we can handle our…

Geoff Wolfe
As a web designer myself I can thoroughly recommend SEO Pride as a first class service for any web design company's link building strategy. With the off page optimisation help…

Tim Capper
SEO Pride has proved to be reliable and cost effective for a small business like mine. The quality of their work is second to none and are a wonderful resource…

Dr. Manish Shah
Working with SEO Pride has been really fantastic. They created a really nice looking website for me and my staff and I were really happy with the way it looked.…
Our specialized services
High impact digital marketing services meant exclusively for your brand