GET FREE BRAND AUDIT REPORT FOR YOUR BUSINESS
Blog Marketing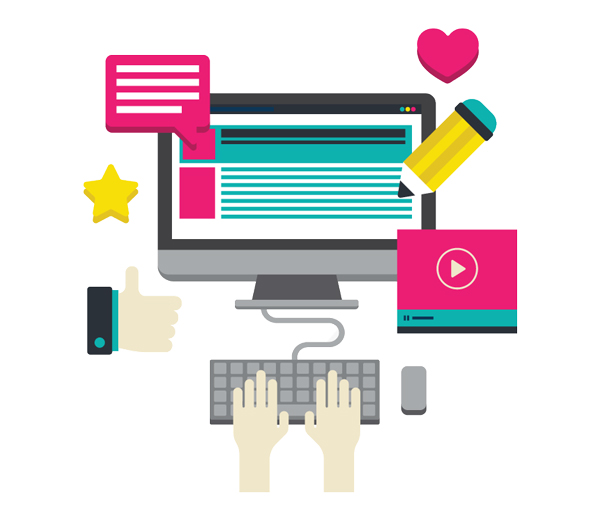 Blog Submissions is one of the most effective means of popularizing a website. SEOpride offers blog submission and writing services that help you to establish an ethical link building service. We provide write-ups related to your site and also publish articles related to your site on various blog sites. So, if you want to establish natural in-content links, you can do it through the blogs.
By submitting links on the blogs you can draw the attention of a wide range of Internet users. We offer you relevant anchor text for linking.The links embedded in relevant text on quality blogs will generate high quality contextual backlinks to your site.
Blog Posting will help you in :
Achieving better search engine ranking blog posting may lead to deep link building if linked with specific inner pages.
Improve your pagerank and visibility on major search engines. SEO pride will help you to regularly update your blogs. We also provide unique articles and blog post with links to different domains,and lot more.
BLOG MARKETING – A LEAD GENERATION MAGNET
Build brand awareness about your business, engage better and drive conversions with blog marketing services from SEO Pride
We help provide relevant and meaningful content to your regular readers. This entices them to visit your site regularly and read on the fresh and interesting topics we present to them. They get rich information about their specific area of concern. The authoritative content helps to boost brand visibility and land on the first page of organic search results. This leads to higher site traffic for your business.
Content marketing optimizes your site for SEO with fresh and keyword optimized content. The readers get an enjoyable reading experience and gain deeper insights into resolving specific questions or problems. As a result, they trust your brand more. When the time comes to make a purchase decision, they remember the helpful content on your site and are convinced to buy the product or service from you. This way, blog marketing helps your business grow.
People love to share valuable and high-quality content. SEO Pride has a team of blog writers that carry out in-depth research on a particular topic. As a result, their blog adds immense value to the time spent by the readers on the blog. The readers get useful information, solve their distinct problems, and love your brand for doing so with the help of great content. As a result, they don't hesitate to share such content on social media. Our business blogs get shared, commented on, and liked on social media, which, in turn, grows the business' visibility.
The low-cost inbound marketing technique is known to boost lead generation efforts with its ability to propel brand visibility on Google search results page. When more and more customers visit your site, they remain highly engaged with engrossing and original content. Such content works its magic to keep readers hooked for longer. This way, they build trust in your brand and improve brand reputation.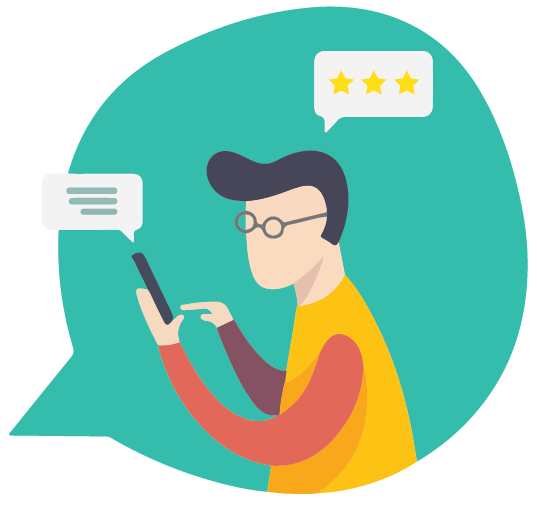 Main Features Of Our Blog Submission Services Are
All blogs are indexed.
We ensure better page ranking for blogs
All blogs are hosted in user-friendly CMSes
We guarantee permanent links
Effective anchor texts in every blog post.
Offer options for linking to specific pages for deeplinking.
We embed contextual or in-content Backlink
Better strategy for mantaining natural link building
We update search engines about new posts
Periodic updates are given.
The more blogs that link to your webpage help you to get more targeted traffic to your site. Unique content with unique blogs always attract visitors and thus help to achieve better rankings. Have a look at our exclusive blog submission services and enhance your redefine the whole concept of popularizing your site
Our specialized services
High impact digital marketing services meant exclusively for your brand

Mike George
There are so many things to keep up with running an online marketing business. It is a luxury to have a company like SEO Pride that we can handle our…

Gonzalo Nunez
My name is Gonzalo Nunez, I am a destination wedding photographer. I run my business from Mexico, but the main screen for showcase my art is my webpage. All my…

Mark Engwirda
Using SEO Pride our website has gone from a page rank of PR0 to a PR3 in just 6 weeks on a challenging budget. They not only delivered this in…

Jonathan
Digital ID have used SEO Pride for several years and have seen a large increase in visitors and quality of traffic. Ishan provides regular detailed reports and his advice is…

Ivan S.
There are several agencies / link builders I've worked with, however Ishan is my number one choice. He has helped me, and my good friend in a very competitive field,…

Drew
We've worked with SEO Pride for quite a while now, and we couldn't be happier. Assignments are always completed in a timely manner, and are delivered with the quality that…

Iain
Ishan and his team at SEO Pride have supported our search engine optimisation services with reliable and effective Link Building and Social Media Campaigns. I would not hesitate to recommend…

Ian
SEO Pride has consistently delivered for my company and we have now been working with him for 1 year. Ishan breaks the mould of most people doing what he does,…

Marc Mantel
SEO Pride has been an important part of our Search Engine Optimization Program. They have extensive knowledge of the process and their customer service is outstanding. It has been a…

Mike George
There are so many things to keep up with running an online marketing business. It is a luxury to have a company like SEO Pride that we can handle our…

Geoff Wolfe
As a web designer myself I can thoroughly recommend SEO Pride as a first class service for any web design company's link building strategy. With the off page optimisation help…

Tim Capper
SEO Pride has proved to be reliable and cost effective for a small business like mine. The quality of their work is second to none and are a wonderful resource…

Dr. Manish Shah
Working with SEO Pride has been really fantastic. They created a really nice looking website for me and my staff and I were really happy with the way it looked.…