TAKE YOUR BUSINESS TO THE NEXT LEVEL
About mobile app development.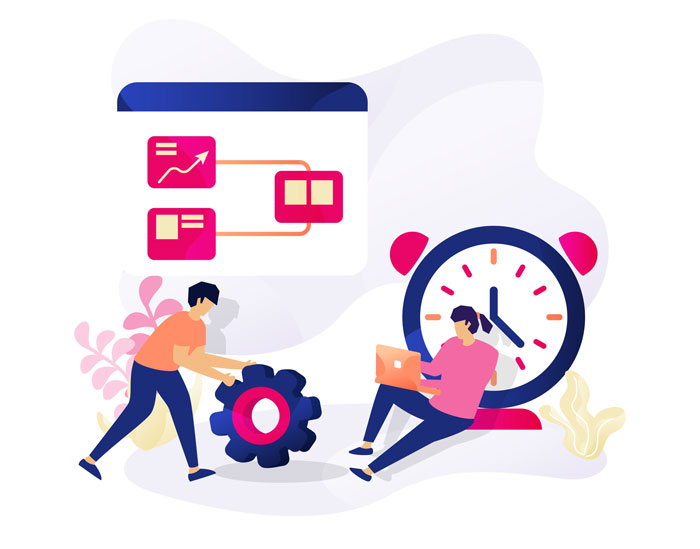 SEOPride has a proven track record in designing and delivering enterprise grade mobile apps for a range of industry verticals. Our mobile app development competencies span iOS apps, Android apps, and hybrid apps. Our custom mobile apps are designed to serve your specific business needs. If you need to provide a stellar user experience to your customers across different platforms, then you can connect with the experienced team at our mobile app development company.
We offer the below mobile app development expertise
iOS and Android native apps
Cross-platform and progressive web apps
UI/UX design
Automated QA and testing
Mobile native features integration in including geotagging and camera functions
Maintenance and technical suppor
You can rely on us to get scalable, robust, and secure mobile app development done to help your brand gain a competitive upper hand.
Choose your app development platform
We develop high-quality mobile apps that work natively in the Android OS. Be it media, entertainment, business, productivity, healthcare, or education, we can deliver Android apps for a range of industries. The extensive customization and enhanced security mean that you get a successful brand presence on the mobile. Get feature rich Android apps that bring your brand closer to your target customers and improve your business bottom lines.
We have competencies in iOS app development that scores well on app store guidelines for Apple devices. The highly secure app is ideal for your distinct business needs. We build apps that conform to the stringent quality standard mandated by the Apple Play Store. As a result we deliver superior quality iOS apps that work on iPhones and iPads. If you need a mobility solution that is responsive to the various screen sizes and form factors, then go for our iOS app development services.
We have expertise in cross platform development that helps you expand your outreach across mobile OS platforms without the costs associated with coding for each of them. The RoI we offer with our skills makes us a preferred choice of experts in cross platform app development. With this service, we help you target both Android and iOS and help your business achieve multi-platform functionality. Avail of cost-effective development that replicates native mobile apps at a low cost.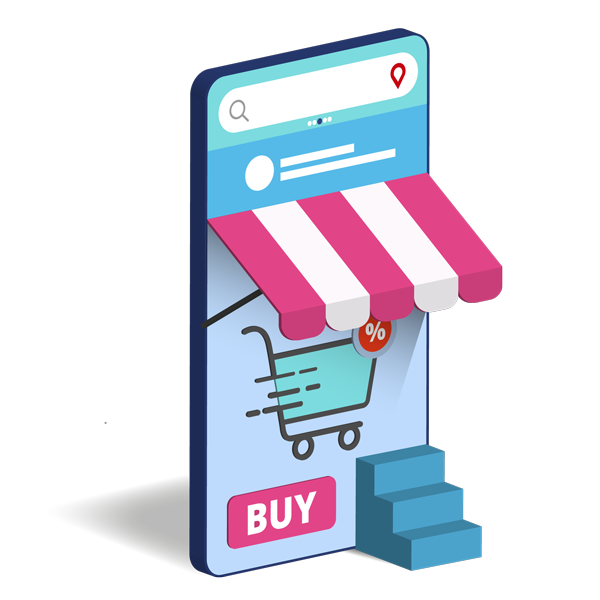 Importance of mobile app development in today's time
Users are increasingly using mobiles and smartphones to make buying decisions. If your brand has a presence on their mobiles, then you can target millions of potential customers at once. This is the power of mobile app development for your brand. When customers are ready to buy a product or service make sure that you are front and center in their line of visibility with a high impact mobile app.
We develop native and cross platform apps that are featured regularly on app stores. When your users download the app, you get a 24 x 7 salesperson sitting in your target customer's pocket. You can optimize the mobile experience by hiring our mobile app developers to create an enterprise app for your business. The quick development at affordable rates makes SEO Pride a chosen mobile app development company for all types of business needs.

Mike George
There are so many things to keep up with running an online marketing business. It is a luxury to have a company like SEO Pride that we can handle our…

Gonzalo Nunez
My name is Gonzalo Nunez, I am a destination wedding photographer. I run my business from Mexico, but the main screen for showcase my art is my webpage. All my…

Mark Engwirda
Using SEO Pride our website has gone from a page rank of PR0 to a PR3 in just 6 weeks on a challenging budget. They not only delivered this in…

Jonathan
Digital ID have used SEO Pride for several years and have seen a large increase in visitors and quality of traffic. Ishan provides regular detailed reports and his advice is…

Ivan S.
There are several agencies / link builders I've worked with, however Ishan is my number one choice. He has helped me, and my good friend in a very competitive field,…

Drew
We've worked with SEO Pride for quite a while now, and we couldn't be happier. Assignments are always completed in a timely manner, and are delivered with the quality that…

Iain
Ishan and his team at SEO Pride have supported our search engine optimisation services with reliable and effective Link Building and Social Media Campaigns. I would not hesitate to recommend…

Ian
SEO Pride has consistently delivered for my company and we have now been working with him for 1 year. Ishan breaks the mould of most people doing what he does,…

Marc Mantel
SEO Pride has been an important part of our Search Engine Optimization Program. They have extensive knowledge of the process and their customer service is outstanding. It has been a…

Mike George
There are so many things to keep up with running an online marketing business. It is a luxury to have a company like SEO Pride that we can handle our…

Geoff Wolfe
As a web designer myself I can thoroughly recommend SEO Pride as a first class service for any web design company's link building strategy. With the off page optimisation help…

Tim Capper
SEO Pride has proved to be reliable and cost effective for a small business like mine. The quality of their work is second to none and are a wonderful resource…

Dr. Manish Shah
Working with SEO Pride has been really fantastic. They created a really nice looking website for me and my staff and I were really happy with the way it looked.…
Our specialized services
High impact digital marketing services meant exclusively for your brand
Packages
SILVER

GOLD

PLATINUM

DIAMOND

$349

PER MONTH

FOR INDIVIDUALS

$449

PER MONTH

FOR MEDIUM FIRM

$599

PER MONTH

FOR LARGE FIRM

$899

PER MONTH

FOR BIG CORPORATION